What a treat to gather change makers, marketeers, coaches, educators and writers who work with stories in the green… Our "Beyond Storytelling" story camp was, hence, a unique gathering of narrative enthusiasts. We listened to stories pulsing in a small Austrian village, Lingenau, shared best practices on how to work with stories and dived into projects shared by the participants in the open space sessions.



Photo: Roswitha Schneider

Photo: Joanna Sell
I was thrilled to co-facilitate the whole camp with our BST Team. Especially, a snowball battle in the middle of Summer, that took place when I facilitated the third day with my dear friend, Yannis will always remind me of the magic of re-narrating the surrounding and the positive change it can bring.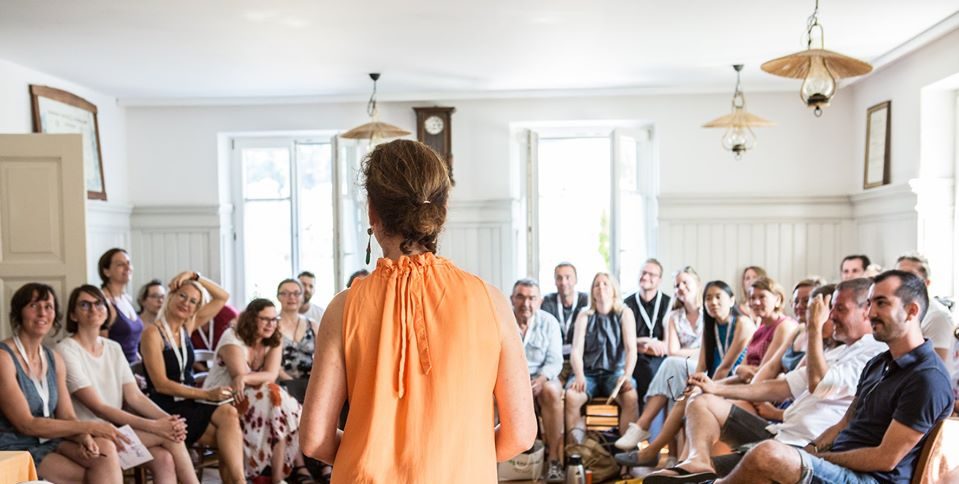 Our BST Team was delighted to see the richness of the themes and the vivid exchange during the open space sessions and as you can imagine the discussions went on and on until late night every day of the camp.
One of my personal highlights was a wonderful walk along the route marked by the "Storytelling banks", the "Erzählbänke". Melina and Astrid from Story Atelier stole my heart with their creative project from the very first minute. Despite slippery shoes and high temperature I truly enjoyed the spirit of the group. We listened to, co-created and shared stories, and above all, walked and danced along the trail.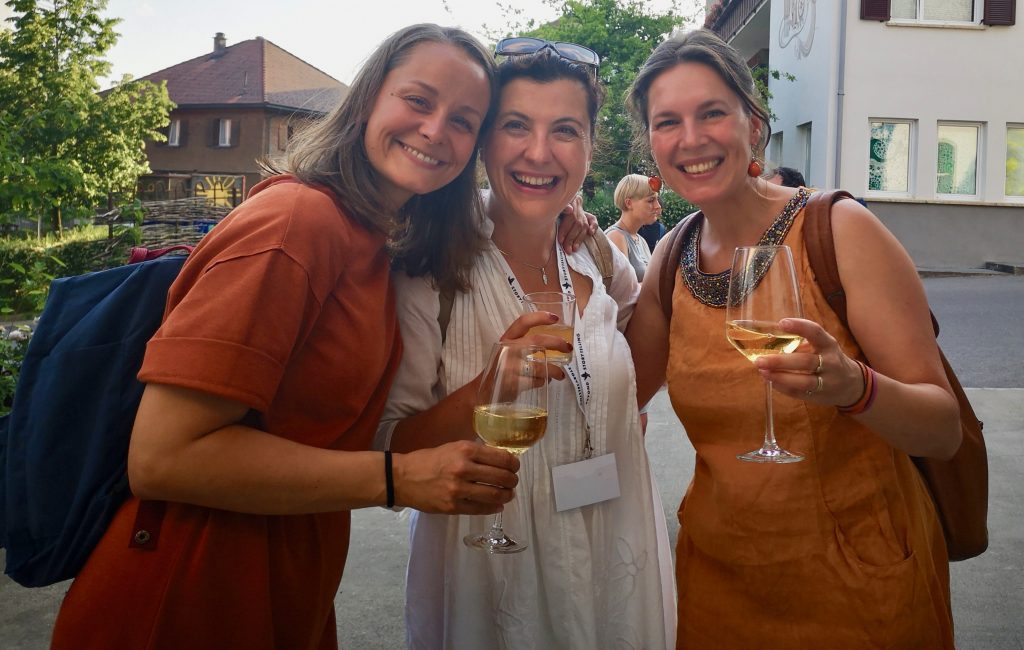 Many thanks to ALL THE PARTICIPANTS